About Us
Pinnacle Homes Realty and Development Corporation is a full-service real estate company in the Philippines with a growing portfolio of affordable and socialized housing developments in provinces near Metro Manila.
Pinnacle Homes has a strong foundation on construction and development, being an offshoot of a Triple A contractor with over 30 years of construction experience.
Since its inception in 2019, the company has been committed to building high-quality yet affordable homes for hard-working Filipinos — helping them move into well-planned communities that empower them to build stronger foundations for their families. Hence the name "Pinnacle Homes" which represents the culmination of one's hopes and aspirations realized thru homeownership.
Today, Pinnacle Homes has several ongoing and upcoming projects in Bulacan, Cavite, and Laguna. And it is looking to further widen its real estate footprint to other regions across the nation.
Our Mission
Our mission is to provide Filipinos a sense of fulfillment and stability by empowering them to achieve the milestone of homeownership thru affordable, good-quality housing in accessible locations throughout the country.
Our Vision
We dream of a nation where Filipinos from all walks of life have access to decent and dignified housing — allowing them to lead meaningful lives. Pinnacle Homes will continue to build affordable residential developments nationwide to create opportunities for more Filipinos to own a home.
Core Values
Our core values serve as our north star, the guiding principles that allow us to stay true to our purpose. Our ways of working and personal conduct are driven by the following core principles that SEEK to create a workplace culture of employee empowerment and engagement.
SOLIDARITY
We serve as one, and work together with shared interests and goals. We seek harmony and foster a sense of community.
EXCELLENCE
We put our heart into our work. We share our talents to deliver the highest quality of service. We learn from our mistakes and seek out opportunities for growth and improvement.
EMPATHY
We put ourselves in the shoes of others. We recognize the humanity in each person and show them respect, genuine care and concern.
KINDNESS
We help out or simply listen to make things better. We go the extra mile to make it easier for others. We are honest, humble and fair in all our dealings.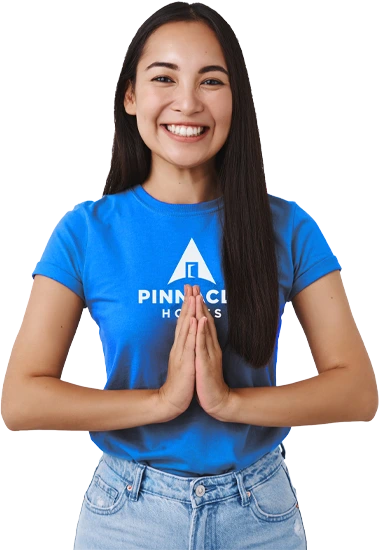 Pinnacle Homes Brand Pillars
Whether you're a professional, a starting family, or an overseas Filipino, owning a house in the Philippines is the ultimate dream. That is why Pinnacle Homes is committed to uphold the following pillars to ensure quality developments that is worthy of your hard-earned money.
Sulit sa Presyo
Our housing developments are designed to be affordable and easy to own while still providing modern home design and spacious floor area with provision for future upgrades. Our homes are also built with high- quality materials and construction, so you can be confident that they will last for years to come.
Maginhawang Pamumuhay
Pinnacle Homes builds communities that are in strategic locations, close to schools, hospitals, government offices, and business centers. We also include practical and convenient facilities, such as a transport terminal and commercial area. This makes it easy for residents to access all the essential services they need.
Payapang Komunidad
We offer gated subdivisions with 24/7 security to give you peace of mind knowing that your loved ones are protected. Our family-friendly amenities and generous open spaces also provide ample opportunities for fun and relaxation, making it a perfect place to create lasting memories with your loved ones.
Maaasahang Serbisyo
We understand that purchasing a home can be a complex and overwhelming process, which is why we are dedicated to guiding our clients every step of the way. Moreover, with our strong background in construction and property development we ensure that the houses we offer are of good quality and are built to last.
Join our Team
Explore opportunities with a fast-growing real estate developer in the Philippines. Be a part of the Pinnacle Homes team!
See Open Roles
Featured Properties
Find the ideal home for you and your family. Explore affordable house and lots for sale in the Philippines by Pinnacle Homes.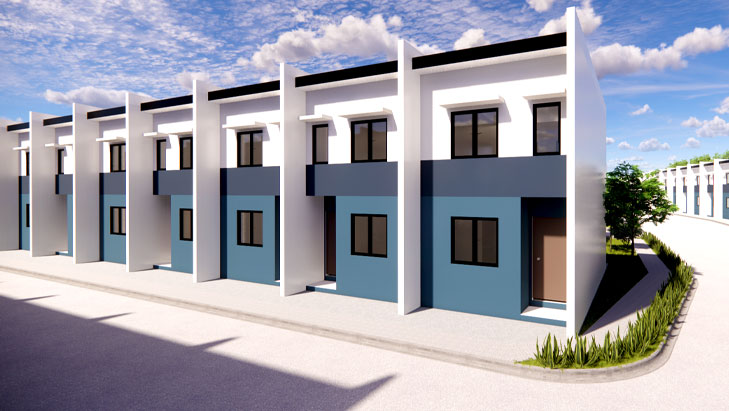 Hiraya Homes is an upcoming residential development soon to rise in Brgy. Cabuco, Trece Martires, Cavite. This community will offer affordable 1-storey rowhouse and 2-storey townhouse units perfect for professionals or starting families. Click the link to learn more about Hiraya Homes.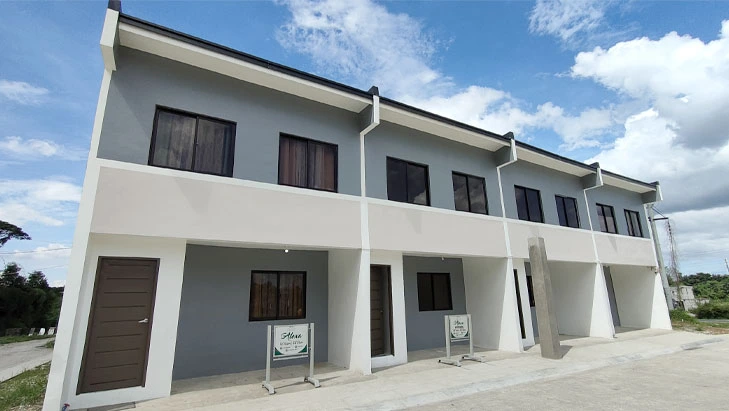 Regent Heights is a 4.5 hectare affordable residential development in Brgy. Poblacion, San Jose Del Monte City, Bulacan — near the upcoming MRT-7 Station. This community will offer affordable townhouse units that are fully-finished and come with 3 bedrooms, 2 bathrooms, a parking space, and service area.
Bloomdale Residences is a residential community soon to rise in Brgy. San Bartolome, San Pablo, Laguna. This development will feature 1- storey rowhouse and 2-storey townhouse units.

Join our Mailing List
Sign-up and be the first to know about the latest projects, upcoming events, special promos and offers of Pinnacle Homes!