4 Helpful Tips for First-time Home Buyers
March 8, 2023
Buying a home is one of the best investments a person can make. For first-time homebuyers, a pre-selling house and lot for sale in the Philippines is a practical choice. As there are more units to choose from with more affordable payment terms. This can be an overwhelming process though, especially for those with limited knowledge of how the real estate industry works. However, with a little bit of research and preparation, you can make the house hunting process easier and less stressful. Here are 4 important tips for home buyers.
1. Determine your budget
Before anything else, determine your budget. This will help you narrow down your search and find properties within your price range.
Make sure to understand the payment terms to ensure that you can afford the property. Aside from the Total Contract Price, here are some terms you should be familiar with:
Reservation Fee – the upfront money you must pay to reserve a unit.

Down Payment / Equity – your monthly payment to the real estate developer based on a payment schedule/term.

Estimated Loanable Amount – the amount that you'll have to secure from financing institutions like Pag-IBIG to cover for the full payment of the house.

Monthly Amortization – the monthly payment to the financing institution once you are approved of your home loan. The amount varies depending on your approved loan term.

Income Requirement – the required gross monthly income you need to be granted the housing loan.
It would also be best to clarify if there are other fees later on like take-out charges, and payment for water and electricity connection.
2. Consider the location
When looking for the right location to settle down, like a house and lot in Cavite, consider the following: accessibility thru various modes of transportation, security of the neighborhood, proximity to lifestyle and essential needs, and future developments in the vicinity.
If you're a commuter, review routes going to and from the development. Check how far the tricycle, jeepney, or bus terminals are. Try to estimate the travel time to your workplace, especially during the rush hour, as this will be your daily transport routine.
One of the important items to also check-out is if the place is prone to flooding. Confirm this with your attending seller or broker. Also do your own research, whether thru online reviews or by simply asking around.
Living near essential establishments such as schools, hospitals, supermarkets, and malls offer more convenience. These give you the peace mind knowing that all of your family's needs are just within reach.
Lastly, upcoming developments like major roads and public transport systems not only improve accessibility, it also invites more businesses creating job opportunities and increasing the vicinity's property values. This is a great indicator that you making a smart investment.
3. Ask about the property's features
Most affordable housing developments are delivered with a bare finish. However, they also show a proposed furniture layout to give you an idea on how to dress-up your unit. For example, some 2-storey townhouse units can be designed with up to three bedrooms. This gives homebuyers the flexibility to introduce improvements later on. Make sure to review the floorplans as well as the allowable upgrades to make sure the space fits your requirements.
Amenities also add value to a property. It provides common facilities where families can interact and pursue active lifestyles. This can include parks, playgrounds, basketball court, and a clubhouse where you can hold family celebration. Developments like Hiraya Homes in Cavite by Pinnacle Homes have also integrated a transport terminal and commercial areas to provide more convenience to its residents.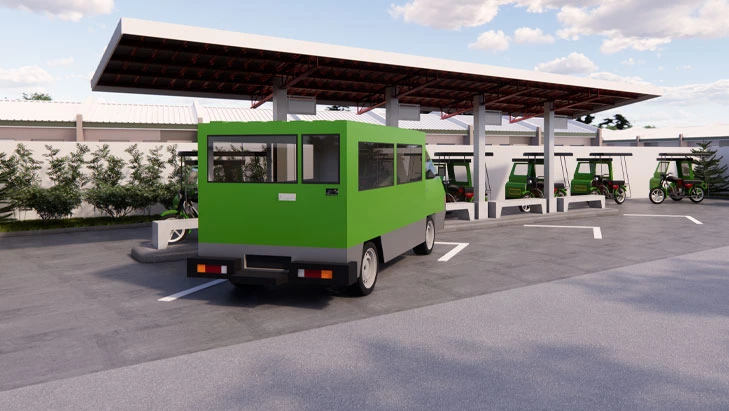 4. Choose a reliable real estate developer
There are several ways to determine if a real estate developer in the Philippines is credible. Here are some steps you can take:
Check the developer's website and social media presence. Look for reviews from customers, both positive and negative, and see how they handle complaints.
Visit their projects: Drop by the developer's projects and see if construction is in full-swing, and if they are well-maintained and in good condition.
Look into the developer's history and past projects. Check if they have completed projects successfully.
Ask for referrals: Ask friends or acquaintances who have purchased from the developer about their experience and if they would recommend the developer.
By doing your due diligence and researching a real estate developer's background, you can make an informed decision and ensure that your investment is secure.
Check-out our House and Lot for Sale in Cavite
Discover our house and lot for sale in Trece Martires Cavite — Hiraya Homes by Pinnacle Homes.
Explore Property

Join our Mailing List
Sign-up and be the first to know about the latest projects, upcoming events, special promos and offers of Pinnacle Homes!