Bloomdale Residences: An Upcoming Haven in San Pablo, Laguna
May 31, 2023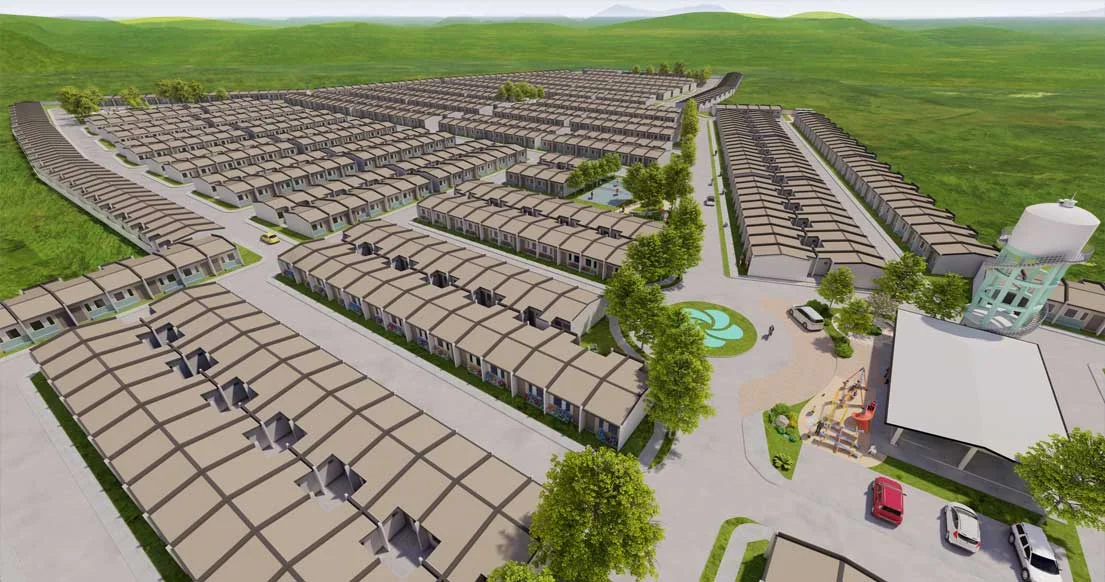 In the midst of the bustling cityscape, finding a home that seamlessly combines practicality, comfort, and serenity can be a challenge. However, nestled amidst verdant landscapes, Bloomdale Residences by Pinnacle Homes emerges a residential development soon to launch in San Pablo, Laguna that is designed to create a harmonious blend of nature and modern living. Situated in Brgy. San Bartolome, this property promises an escape from the daily hustle and bustle. While providing a range of family-friendly amenities and thoughtfully designed homes. Let us guide you through the world of Bloomdale Residences and unveil the allure of this exciting development.
Captivating Surroundings
Immerse yourself in the breathtaking beauty of San Pablo, Laguna. A city renowned for its enchanting landscapes and abundant natural wonders. Known as the "City of Seven Lakes," San Pablo boasts a unique charm that captivates residents and visitors alike.
With Bloomdale Residences as your home, you have the privilege of waking up to crisp air and embracing verdant landscapes. The property enchants with lush gardens, serene parks, and a vibrant natural environment that creates a tranquil ambiance. Relax and unwind as you take leisurely strolls or indulge in picnics. Bloomdale Residences will offer a respite from the hustle and bustle of the outside world. This allows you and your family to reconnect with nature and find solace in its welcoming embrace.
Rowhouse and 2-Storey Townhouse Units
At Bloomdale Residences, we understand the importance of finding a house and lot in San Pablo Laguna that suits your family's needs. Its two house models namely, Anika and Amber, are both designed to provide a comfortable living experience.
The Anika is a charming 1-storey rowhouse unit, perfect for individuals and small families. With its efficient layout, it offers ample space for up to two bedrooms. The Anika provides a cozy and convenient living environment that maximizes comfort.
The Amber, on the other hand, is a stylish 2-storey townhouse unit that offers more space for growing families. This thoughtfully designed has a provision for up to three bedrooms, ensuring that every family member has room to flourish. The Amber embodies a modern and practical lifestyle.
Both the Anika and the Amber house models will feature a bare turnover finish, allowing you to customize and personalize your new home according to your preferences. This gives you the opportunity to transform the space into your own haven of comfort and style.
Amenities for a Comfortable Lifestyle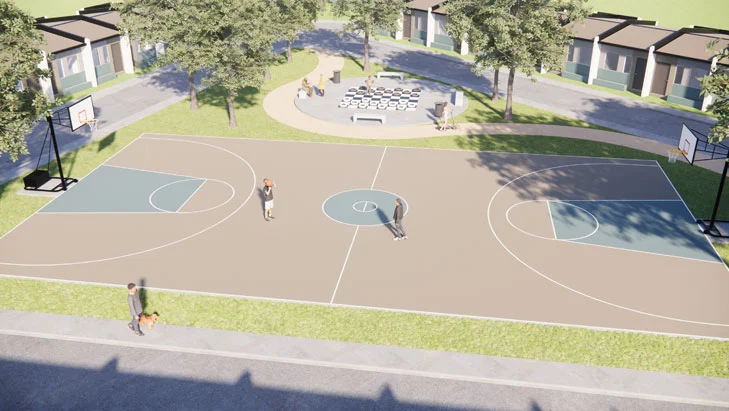 At the heart of Bloomdale Residences is our commitment to providing you and your family with a comfortable and fulfilling lifestyle. Our exceptional range of amenities has been carefully designed to cater to all ages and foster a strong sense of community.
For the convenience of residents, Bloomdale Residences offers a terminal hub and convenience shops within the property, ensuring that your daily needs are just a few steps away. Stay active and bond with family and friends at our basketball court and volleyball court, where you can engage in friendly matches and tournaments. Let your little ones enjoy endless laughter and playtime at the children's playground, designed to spark their imagination and keep them entertained in a safe environment.
Bloomdale Residences understands the importance of open spaces for families to gather and create memories. We provide beautifully landscaped parks and open spaces, allowing you to enjoy picnics, leisurely walks, and quality time with your loved ones amidst the serene surroundings.
Unparalleled Convenience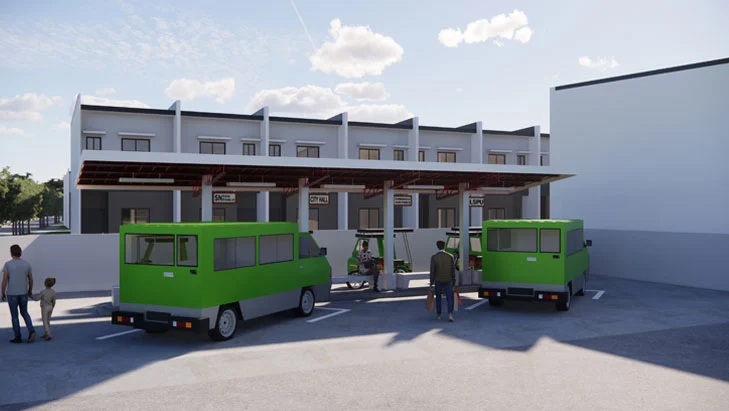 The property enjoys easy access to public transportation, ensuring hassle-free commuting to and from major destinations. Whether you need to travel to work, explore the city, or visit neighboring towns, convenient transportation options are readily available.
Moreover, Bloomdale Residences benefits from the ongoing infrastructure development in the area, further enhancing its accessibility. The introduction of new roads, highways, and transportation networks has significantly reduced travel time and improved connectivity to key locations. This means that you can enjoy the area's tranquility while staying connected to the opportunities offered by other cities.
The strategic location of Bloomdale Residences also provides proximity to essential facilities and services. Schools, hospitals, shopping centers, and entertainment venues are within reach, ensuring that your family's needs are met conveniently.
Bloomdale Residences is an ideal haven for various individuals and families seeking for a practical and comfortable living in San Pablo, Laguna. Whether you are a young professional yearning for independence, a family in search of a starting home, or an overseas Filipino worker desiring a better quality of life for your loved ones, Bloomdale Residences caters to your unique needs. With its thoughtfully designed house models, family-friendly amenities, and convenient location, this property offers an unparalleled opportunity to create lasting memories and build a brighter future. Embrace the warmth, simplicity, and affordability of Bloomdale Residences and embark on a journey towards a fulfilling and harmonious lifestyle.
Check-out our House and Lot in San Pablo Laguna
Discover our upcoming community in San Pablo, Laguna — Bloomdale Residences by Pinnacle Homes.
Explore Property

Join our Mailing List
Sign-up and be the first to know about the latest projects, upcoming events, special promos and offers of Pinnacle Homes!