Christmas Decor Tips for Every Home
November 7, 2023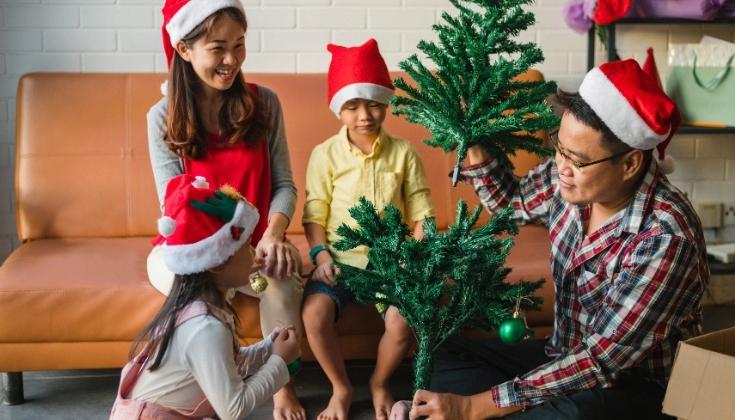 Pasko na! It's that time of the year when the Philippines bursts into a joyful celebration of Christmas. The air is filled with anticipation and excitement, echoing the Filipino spirit of love, family, and togetherness. As the year draws to a close, the anticipation for Christmas mounts, and the enthusiasm to decorate our homes becomes contagious. It's a time of genuine excitement and a flurry of preparations, as families and communities gear up to transform their spaces into a captivating showcase of the Filipino Christmas magic. Here at Pinnacle Homes, are thrilled to share Christmas decor tips and ideas for every corner of your home. Let's embark on this exciting adventure of festive decor, as we eagerly join the chorus of joy that rings throughout the country.
Filling the Heart of Your Home: Living Room and Sala
The living room or sala is where the heart of Filipino homes beats strong, especially during the Yuletide season. Start by hanging a welcoming parol on your front door—a symbol of hope and the Filipino Christmas spirit. Inside, transform your living room into a joyful space with a brightly decorated Christmas tree, twinkling lights, and comfy pillows in festive colors. Choose decorations that resonate with your family's Filipino traditions.
Basking in the Warm Glow: Lights and Belen
Lighting up your home is like igniting the Filipino hospitality that's so ingrained in our culture. String up colorful Christmas lights outside and inside, casting a warm and inviting glow. The twinkling Christmas lights, whether hung outside or delicately placed inside, symbolize not only the sparkle of the season but also the warmth that Filipinos extend to all who enter their homes. Set up a Belen, the nativity scene, as a reminder of the true essence of Christmas—faith, love, and family. It's a humble image that echoes the profound significance of this cherished season, a beacon that guides us back to what truly matters during the holiday festivities.
Festive Feasting: Dining and Kitchen Areas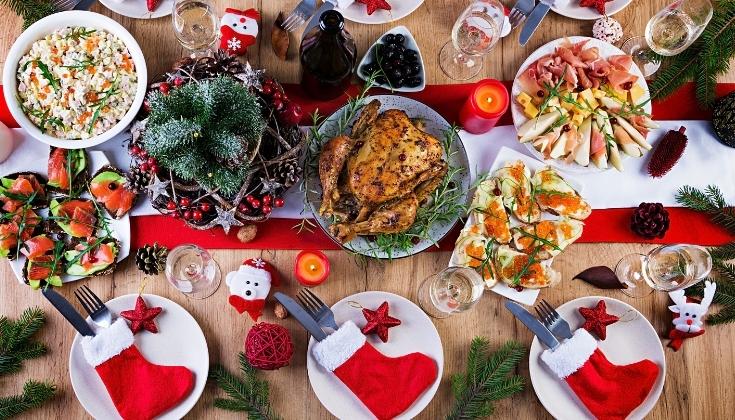 Filipino Christmas is a sensory feast, and our dining and kitchen areas are central to this festive experience. Decorating these spaces is more than aesthetics; it's an invitation to embrace the cherished tradition of shared meals and family gatherings.
In the dining area, set the stage with vibrant table runners and placemats showcasing traditional Filipino patterns, adding a cultural touch to your space. Opt for your best dinnerware and cutlery to invite loved ones to savor holiday flavors in style. A thoughtfully chosen centerpiece adorned with seasonal fruits and local flowers becomes a captivating focal point, tying your celebration to the heart of the Philippines.
Transitioning to the kitchen, let the festive spirit shine through. Hang traditional Filipino Christmas lanterns or 'parol' near the kitchen window for a vibrant and inviting glow, symbolizing the light of Christmas. This timeless decoration instantly envelops your kitchen in the joy of the holiday season, making it an integral part of the festivities.
Personal Touch: Bedroom Bliss
Infuse the magic of Christmas into the bedrooms by adding a personal touch. Hang personalized stockings at the end of each bed or on bedroom doors, ready to be filled with small surprises that will bring joy and excitement. Choose bed linens with festive prints, infusing the room with the holiday spirit. To enhance the cozy ambiance, toss in Christmas-themed throw pillows that invite relaxation and make your bedroom a perfect retreat during the festive season. Let the magic of Christmas envelope you as you unwind in the comfort of your holiday-inspired sanctuary.
DIY Holiday Magic: Family Bonding with Crafts
Filipino Christmases embody the spirit of Bayanihan—collective community support and togetherness. Gather your loved ones, from grandparents to children, to create DIY ornaments and crafts. This collaborative effort not only ignites creativity but also fosters a deeper bond among family members. As you décor your affordable house and lot for sale in San Jose Del Monte with these special creations, you're not only decorating; you're showcasing the love, joy, and unity that define a true Christmas. Each craft becomes a cherished memory and a symbol of the shared moments that make this season magical. Let the laughter, shared stories, and creative endeavors illuminate your home and hearts during this joyous season of togetherness.
Festive Windows: Curtains and Lanterns
Filipino homes love decorating their windows, so why not spruce them up for Christmas? Hang curtains or drapes with holiday designs, and add lanterns or Capiz shells to evoke a traditional Filipino vibe. As the light shines through these intricate window decorations, let it symbolize the radiant and enduring spirit of Filipino Christmas, illuminating not just your home but also the hearts of all who pass by. It's a beautiful homage to our cultural heritage and an invitation to partake in the joy that the season brings.
Bringing the Outdoors In: Garden and Patio Delights
In the Philippines, the holiday season extends outdoors. Spruce up your garden or patio with Christmas lights, lanterns, and native decorations. Embrace the balmy evenings, gathering with loved ones amidst the twinkling lights and a touch of the Philippines' tropical charm.
Christmas Carols and Cheers: Melodies that Bind
Christmas carols are an essential part of the Filipino Christmas experience. Create a playlist of beloved Filipino carols and international Christmas hits. Let the melodies resonate in your home, uplifting the Filipino spirit of joy and festivity.
Check-out our House and Lot for Sale in San Jose Del Monte Bulacan
Discover our house and lot for sale in San Jose Del Monte Bulacan — Regent Heights by Pinnacle Homes.
Explore Property

Join our Mailing List
Sign-up and be the first to know about the latest projects, upcoming events, special promos and offers of Pinnacle Homes!