Why Trece Martires Cavite is a Charming Place to Live In
February 3, 2023
There are many things to consider if you're searching for a place where you plan to settle down with your loved ones. On top of the list is location. Living in a city where your workplace is nearby. Or is easily accessible via different modes of transportation. Especially if you're working in Metro Manila. Being in close proximity to everything important to families like malls, banks, government center, and places of worship to name a few. 
One great option for aspiring homeowners is Trece Martires, a component city of Cavite where most of its provincial government offices are located. It has a land area of 39.10 square kilometers and was named after 13 martyrs of Cavite namely Cabezas, Cabuco, De Ocampo, Lallana, San Agustin, Osorio, Conchu, Hugo Perez, Aguado, Gregorio, Inocencio, Lapidario, and Luciano. To commemorate their bravery and heroism, barangays at Trece were named after one of the martyrs. 
Here are some reasons Trece Martires, Cavite is charming place to live in.  
Easy Accessibilty
Trece Martires, Cavite lies 45 kilometers from Metro Manila. You can find buses and vans along Governor's Drive with routes going to Parañaque Integrated Terminal Exchange (PITX), Alabang, EDSA, Makati, Tagaytay, Laguna, and more. 
Trece Martires is also located at the heart of Cavite. With Tanza on the north, Amadeo and Indang on the south, General Trias on the east, and Tanza and Naic on the west.
It's a convenient location that allows for hassle-free access to neighboring and key cities.
Life's Essentials Within Reach
It's comforting to know that everything you need is just around the corner from where you live. At Trece Martires, you can find commercial establishments along Governor's drive. There's SM City, Waltermart, Puregold, 167 Shopper's Mart, and Mercury Drug.
For those with kids and are concerned with access to quality education, there are several established schools across all levels in Trece Martires and near the vicinity.  There's Trece Martires City Elementary School, Notre Dame of Trece Martires, Cavite State University – Trece Martires Campus, Lyceum of the Philippines University – General Trias, Cavite.
In case of medical emergencies, There are also nearby hospitals like Gentri Doctors Medical Center, Gentri Medical Center & Hospital, M.V. Santiago Medical Center.
A Peaceful and Serene Community 
Trece Martires is one of the cleanest cities in Cavite. Set against a scenic backdrop, this city is surrounded by two rural municipalities such as Naic and Indang. 
It offers the best of both worlds. Modern conveniences and economic efforts are concentrated along Governor's Drive, the city's central business district. While a laid-back and rustic charm are retained at the inner residential areas of the barangays.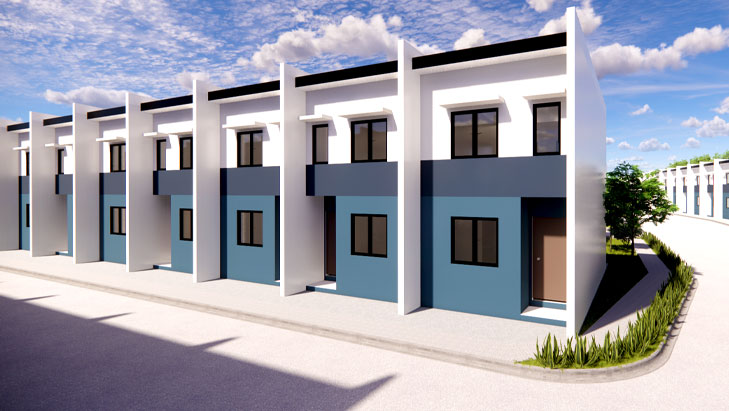 Affordable Housing Options
Another great reason to consider moving to this city is because you can find an affordable house and lot for sale in Cavite. Like this brand community located at Brgy. Cabuco called Hiraya Homes. 
Hiraya Homes is a 5.3-hectare residential development by Pinnacle Homes featuring 1-storey rowhouse and 2-storey townhouse units. A secure community with a serene environment and lifestyle amenities.
Located just 3 kilometers away from the new Cavite Government Center, Hiraya Homes promises to give its future residents more comfort and convenience — allowing them to enjoy a better quality of living. 
Check-out our House and Lot for Sale in Cavite
Discover our house and lot for sale in Trece Martires Cavite — Hiraya Homes by Pinnacle Homes.
Explore Property

Join our Mailing List
Sign-up and be the first to know about the latest projects, upcoming events, special promos and offers of Pinnacle Homes!