Ongoing Construction Projects in Cavite: Paving the Way for a Brighter Future
July 25, 2023
In recent years, Cavite has undergone a remarkable transformation, fueled by the development of extensive road networks and other critical infrastructures. These ongoing construction projects in Cavite have not only improved connectivity within the region but have also unlocked numerous opportunities for individuals seeking to invest in the real estate market.
For first-time homeowners in particular, Cavite has emerged as an ideal destination, offering a neighborhood where everything is within reach. In this blog, we will explore the developments and how they are creating a vibrant landscape. Making it the perfect place for those aspiring to own a Cavite house and lot for sale.
Bataan-Cavite Interlink Bridge (BCIB)
The Bataan-Cavite Interlink Bridge is a groundbreaking infrastructure project that will significantly improve connectivity between the provinces of Cavite and Bataan. Once completed, this 32.15-kilometer bridge will be the longest sea bridge in the Philippines, spanning Manila Bay and connecting the towns of Mariveles in Bataan and Naic in Cavite.
The BCIB will have a transformative impact on the region, especially for the real estate market. It will facilitate faster and more convenient transportation, making it easier for people to commute to their workplaces and access business centers. Moreover, the bridge will unlock new economic opportunities and spur the development of industries, leading to potential job creation in the area, thereby making Cavite an even more attractive option for professionals seeking long-term stability.
Sangley Point International Airport
Cavite's infrastructural development is not limited to land connectivity alone; it extends to air transportation as well. The Sangley Point International Airport is an ambitious project that aims to decongest the air traffic at the Ninoy Aquino International Airport (NAIA) and transform the former U.S. naval facility in Cavite into a modern international airport.
With its proximity to Metro Manila and strategic location near key economic zones, the Sangley Point International Airport holds tremendous potential for the real estate market in Cavite. The airport's completion will stimulate economic growth, attract foreign investments, and create job opportunities, all of which are essential factors for professionals looking to improve their lifestyle and invest in affordable housing in the region. Additionally, this airport will serve as a major convenience for OFWs who frequently travel abroad for work, allowing them easier access to international destinations and facilitating smoother travel arrangements.
LRT 1 Cavite Extension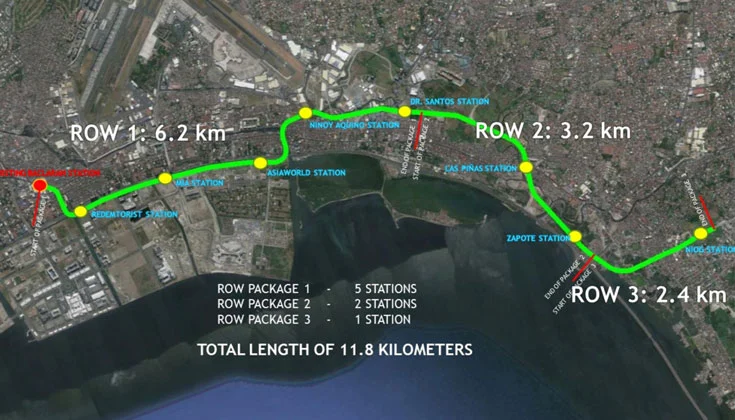 Efficient mass transportation is a key consideration for anyone looking to invest in real estate. The extension of the Light Rail Transit Line 1 (LRT 1) to Cavite addresses this crucial need. The project aims to extend the existing LRT 1 system from Baclaran in Paranaque to Bacoor in Cavite, covering a distance of approximately 11.7 kilometers.
The LRT 1 Cavite Extension is a game-changer for commuters, professionals, and families residing in Cavite. This elevated railway system will significantly reduce travel time to and from Metro Manila, easing the burden of long daily commutes for professionals. It will also enhance accessibility to various essential facilities, such as schools, hospitals, and commercial centers, making it an ideal location for couples planning to start a family or long-time renters seeking convenience and an improved lifestyle.
Cavite-Tagaytay-Batangas Expressway (CTBEX)
The Cavite-Tagaytay-Batangas Expressway (CTBEX) is a proposed toll road that will connect the provinces of Cavite, Tagaytay, and Batangas. The 50-kilometer expressway is set to enhance connectivity between these popular tourist destinations and create new opportunities for economic growth and development.
For real estate investors, the CTBEX represents a golden opportunity. The improved accessibility to Tagaytay's scenic attractions and Batangas' beautiful beaches will undoubtedly increase tourism in the area. Consequently, there will be a higher demand for accommodations, including short-term rentals and vacation homes. For those looking to invest in affordable housing, this presents a unique chance to cater to tourists and long-time renters alike, boosting their potential for long-term stability and returns on investment.
Cavite-Laguna Expressway (CALAX)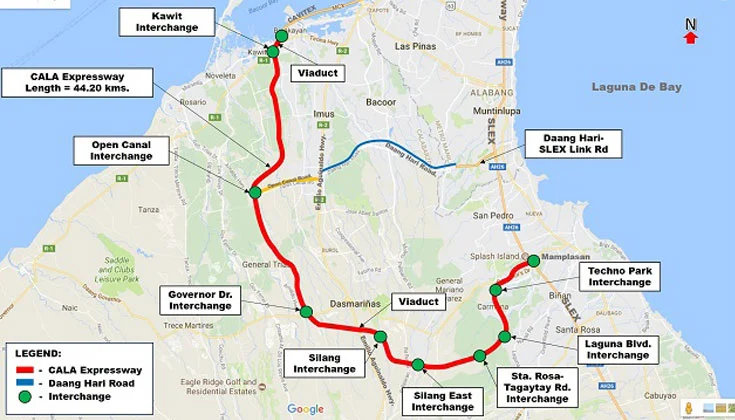 The Cavite-Laguna Expressway (CALAX) is another vital infrastructure project that complements the development of Cavite's real estate market. This 45-kilometer expressway will link Cavite and Laguna, reducing travel time between these provinces and improving access to industrial and commercial areas.
For professionals seeking long-term stability and enhanced career opportunities, CALAX is a game-changer. It will provide a faster and more convenient route to industrial parks, business districts, and commercial centers in both Cavite and Laguna. This connectivity will attract more businesses to the region, leading to potential job creation and economic growth. As a result, the demand for affordable housing in Cavite is expected to rise steadily, making it a favorable investment option for young couples and families aiming to settle down.
Cavite's infrastructures are undoubtedly paving the way for a brighter future. The Bataan-Cavite Interlink Bridge, Sangley Point International Airport, LRT 1 Cavite Extension, Cavite-Tagaytay-Batangas Expressway, and Cavite-Laguna Expressway are all instrumental in improving connectivity, unlocking new opportunities, and driving economic growth in the region. As we witness Cavite's transformation, it is clear that the path to a brighter and more prosperous future lies in the heart of this dynamic and rapidly developing region.
Take the first step towards making your dream of homeownership a reality by visiting www.pinnaclehomes.ph. Explore Hiraya Homes, an affordable house and lot for sale in Cavite owned and developed by Pinnacle Homes Realty and Development Corporation.
Check-out our House and Lot for Sale in Cavite
Discover our house and lot for sale in Trece Martires Cavite — Hiraya Homes by Pinnacle Homes.
Explore Property

Join our Mailing List
Sign-up and be the first to know about the latest projects, upcoming events, special promos and offers of Pinnacle Homes!