SLEX TR-4 to Create Growth Opportunities in San Pablo Laguna
June 19, 2023
Exciting times lie ahead as the SLEX TR-4, a four-lane toll road stretching 66.74 km from Sto. Tomas, Batangas to Lucena City in Quezon, takes shape. This ongoing infrastructure project promises to revolutionize travel in Southern Luzon. Brace yourself for reduced travel times, improved traffic flow, and enhanced economic efficiency. 
In this blog, we'll explore the details of this transformative development and how it will positively impact Southern Provinces. Among which is the vibrant city of San Pablo Laguna.
SLEX TR-4 Map
Project Overview and Impact
Construction of the SLEX TR-4 project is currently underway and is expected to be completed by December 2025.
The toll road will be divided into six sections:
| | |
| --- | --- |
| SECTIONS | LENGTH (km) |
| Sto Tomas, Batangas to Makban, Laguna | 11.32 |
| Makban, Laguna to San Pablo, Quezon | 12.75 |
| San Pablo, Laguna to Tiaong, Quezon | 7.50 |
| Tiaong, Quezon to Candelaria, Quezon | 15.00 |
| Candelaria, Quezon to Tayabas, Quezon | 10.21 |
| Tayabas, Quezon to Brgy. Mayao, Lucena, Quezon | 9.96 |
The ambitious endeavor aims to streamline the movement of goods and services, alleviate traffic congestion, and bolster economic efficiency. The SLEX TR-4 represents a significant step towards meeting the rising demand for efficient transportation. Especially with the population growth, urbanization, and economic development in Quezon Province and neighboring regions.
Efficient Transportation and Travel Time Reduction
The SLEX TR-4 is poised to improve travel for residents and businesses alike. By providing a vital connection between Laguna, Batangas, Quezon, and the Bicol Region, the toll road will ensure the seamless movement of people, products, goods, and services. With the implementation of this modern infrastructure, travel time will be significantly reduced. This will afford commuters more time for leisure, work, and cherished moments with loved ones. Once operational, the SLEX TR-4 is expected to reduce the travel time between Sto. Tomas and Lucena from 4 hours down to around an hour.
Best Time to Invest in San Pablo Laguna
San Pablo Laguna is set to experience a range of benefits with the completion of the SLEX TR-4 toll road project. This vibrant city, known for its natural beauty and thriving community, will undergo a positive transformation in terms of connectivity, accessibility, and economic opportunities. Here's a closer look at how San Pablo Laguna will benefit:
Enhanced Connectivity
The SLEX TR-4 will serve as a vital link between San Pablo Laguna and neighboring areas, creating improved connectivity within the region. Residents will enjoy easier access to nearby cities, towns, and provinces, facilitating seamless travel for work, education, and leisure. This enhanced connectivity will foster closer ties between communities and promote the exchange of goods, services, and ideas.



Economic Growth and Opportunities
The improved transport infrastructure provided by the SLEX TR-4 will attract investments and stimulate economic growth in San Pablo Laguna. The ease of travel will make the city more accessible to businesses, encouraging new ventures and promoting job creation. Additionally, the increased flow of goods and services will open up market opportunities for local businesses, boosting the economy and contributing to the overall prosperity of the city.



Tourism and Recreation
San Pablo Laguna is renowned for its scenic beauty, including its seven enchanting lakes. The SLEX TR-4 will make these natural wonders more accessible to tourists, enabling them to explore and appreciate the city's ecological treasures. With increased visitor footfall, the local tourism industry will flourish, benefiting hotels, resorts, restaurants, and various recreational facilities. This growth in tourism will generate employment opportunities and contribute to the city's overall development.
Real Estate Development
The completion of the SLEX TR-4 will create new prospects for real estate development in San Pablo Laguna. The improved connectivity and access to the city will attract potential homebuyers and investors looking for affordable housing options. Bloomdale Residences, where you can buy affordable house and lot for sale in San Pablo Laguna, is one such project that will benefit from the enhanced transport infrastructure, offering residents the convenience of easy travel and access to surrounding areas.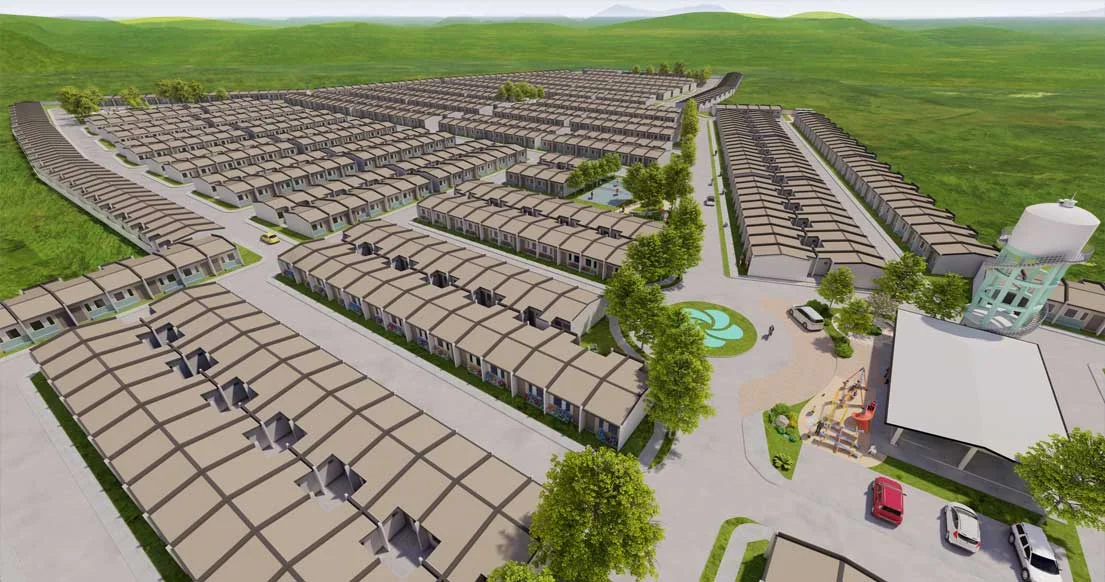 The improved connectivity, shorter travel times, and economic opportunities brought about by this infrastructure development will propel the city's growth, enhance the local economy, attract investments, and improve the overall quality of life for its residents. The completion of the SLEX TR-4 will pave the way for a brighter future, fostering growth, prosperity, and an improved quality of life for the residents of San Pablo Laguna.
Check-out our House and Lot in San Pablo Laguna
Discover our upcoming community in San Pablo, Laguna — Bloomdale Residences by Pinnacle Homes.
Explore Property

Join our Mailing List
Sign-up and be the first to know about the latest projects, upcoming events, special promos and offers of Pinnacle Homes!