5 Reasons Why You Should Live in San Jose Del Monte
March 15, 2023
San Jose del Monte (SJDM) is a bustling city located in the province of Bulacan, Philippines. It is just an hour away from Metro Manila. Making it an accessible location for those who want to live in a peaceful community but still have access to the conveniences of the city.
If you are looking for a place to settle down, San Jose del Monte should definitely be on your list. Here are some reasons why you should consider living in this beautiful city:
Affordable Housing
One of the biggest advantages of living in SJDM is the affordable housing options available. Compared to other cities in Metro Manila, the cost of living in this city is significantly lower. This means that you can save more money and enjoy a higher quality of life.
There are plenty of real estate developers in the city that offer affordable housing options. Offerings range from apartments to townhouses to single-family homes. One such property is Regent Heights by Pinnacle Homes. This residential community features fully-finished 2-Storey townhouse units. It also comes with modern amenities such as a basketball court, playground, clubhouse, convenience shops and a jogging trail.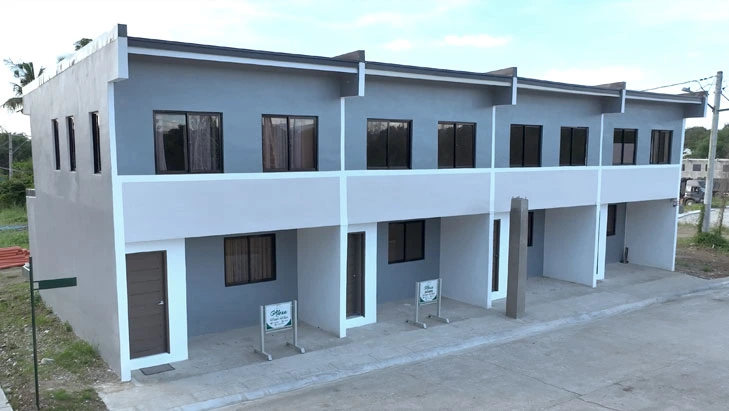 Good Education
Education is a top priority for most parents when choosing a place to live. San Jose del Monte has plenty of good schools, both public and private, that provide quality education to students. These schools are equipped with modern facilities and offer a range of programs.
Some of the notable schools in the city include Bulacan State University, La Concepcion College, and Colegio de San Jose del Monte. The availability of good education in the city ensures that your children will receive the best education possible.
Thriving Economy
San Jose del Monte has a thriving economy, thanks to its strategic location and the presence of several industries. The city is home to numerous commercial establishments, from supermarkets to shopping malls to restaurants, providing plenty of employment opportunities for its residents.
Additionally, the city is investing heavily in infrastructure development. This includes the construction of new roads, bridges, and public transportation options that make it easier for residents to get around the city and access nearby areas.
Close to Nature
If you're looking for a place where you can enjoy a nature-friendly environment, then SJDM is the perfect place for you. The city is surrounded by lush greenery, and there are plenty of parks and open spaces where you can relax and unwind. There are several hiking trails in the area, which offer stunning views of the surrounding mountains.
The city has several parks and nature reserves, such as Grotto Vista Resort and Kaytitinga Falls, that offer a serene and peaceful atmosphere. These natural attractions provide a great escape from the hustle and bustle of the city and allow residents to reconnect with nature.
Further, San Jose Del Monte was given an 'Environment-Friendly Award' in 2018 by The Manila Times, a 'Recognition on Best Practices Promoting Environmental Preservation and Climate Change Action' in 2017 by the Philippine League of Local Environment and Natural Resources Officers, and an 'Exemplary Performance 2017 Model Cities – Environmentally Sustainable Cities by the DENR.
Accessibility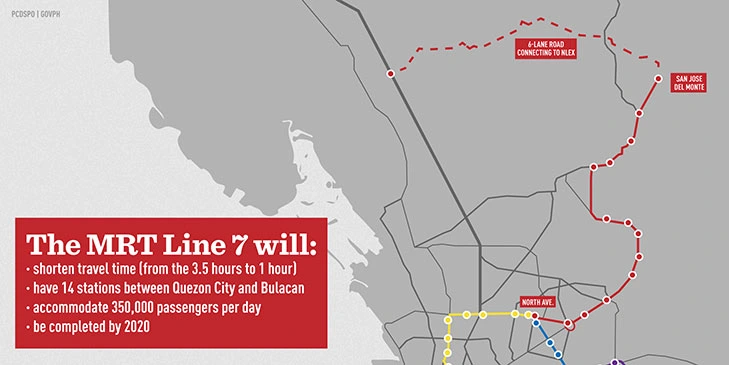 One of the most significant advantages of living in SJDM is its accessibility. The city is located near major highways, making it easy to travel to other cities and provinces. SJDM is also accessible by public transportation, such as buses and jeepneys, making it convenient for commuters. And once the MRT-7 is completed, travel time to North Avenue is expected to be less than an hour.
San Jose del Monte is a great place to live. It is a city that caters to the needs of its residents, providing a comfortable and fulfilling lifestyle. If you are looking for a home, consider a house and lot for sale in San Jose del Monte.
Check-out our House and Lot in San Jose Del Monte Bulacan
Discover our house and lot in San Jose Del Monte Bulacan — Regent Heights by Pinnacle Homes.
Explore Property

Join our Mailing List
Sign-up and be the first to know about the latest projects, upcoming events, special promos and offers of Pinnacle Homes!