Holy Week Activities to Do at Home
April 3, 2023
Holy Week, also known as Semana Santa, is a time for reflection, prayer, and to rekindle family ties. While most people look forward to travelling during this long holiday, there are also enjoyable and meaningful activities that can be done at the comforts of home. Here are some ideas your family can consider doing indoors during the Holy Week.
Have a virtual Visita Iglesia
Visita Iglesia is a popular Holy Week tradition in the Philippines, where Catholics visit seven churches to pray and reflect on the passion of Christ. For those who may find it difficult to physically go to different churches, you can do a virtual Visita Iglesia instead. You can search online for virtual tours of different churches like this one in SJDM City or create your own list of churches to visit through virtual tours.
Explore traditional Holy Week dishes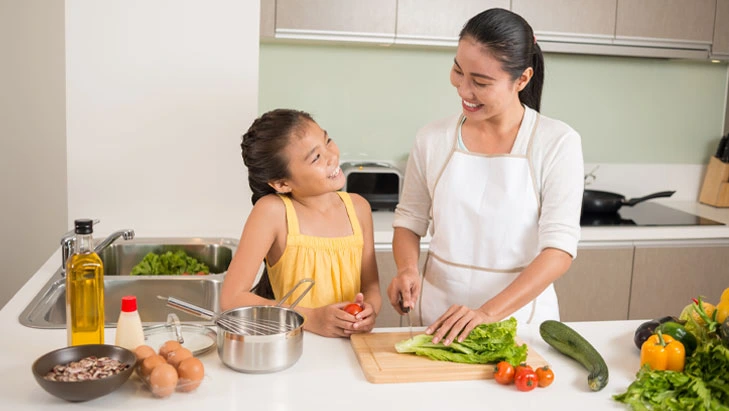 During Holy Week, Roman Catholics are asked to abstain from eating pork, chicken, beef and other types of meat. Instead, we are asked to consume vegetables and seafood as we take this time to focus on spiritual health. This can also be an opportunity to introduce the younger generation to traditional Filipino dishes by preparing food like binignit, ginataang mais, and pesang isda.
Have a family movie marathon
Watching religious movies can be a fun and educational way to celebrate Holy Week. You can choose from a wide range of movies, such as "The Passion of the Christ,", "The Ten Commandments, and "The Bible". You can also watch Filipino films that depict the story of Jesus, such as "Kristo" and "Magnifico". For kids, there are educational cartoon like "Superbook".
Do some spring cleaning
Holy Week is also a great time to do some spring cleaning. Go through your house and identify items that you no longer need or use. Donate them to charity or give them away to those in need. This is a great way to teach your children the importance of giving back and helping others.
Do arts and crafts
Arts and crafts can be a fun way to bond as a family while also creating meaningful crafts for your home. You can make a DIY cross or Lenten Calendar using materials that can be found around the house. This activity can also be an opportunity to teach children about the significance of Holy Week.
In conclusion, spending Holy Week at home doesn't have to be boring or uneventful. With a little creativity, you can still have a meaningful and enjoyable time with your family at home. Whether you choose to participate in religious activities, cook traditional dishes, or have a family movie marathon, the important thing is to cherish this time together and reflect on the significance of Holy Week.
Check-out our House and Lot in San Jose Del Monte Bulacan
Discover our house and lot in San Jose Del Monte Bulacan — Regent Heights by Pinnacle Homes.
Explore Property

Join our Mailing List
Sign-up and be the first to know about the latest projects, upcoming events, special promos and offers of Pinnacle Homes!